7" Vinyl (Turquoise) - Tones 1.0 by Kristian Gjerstad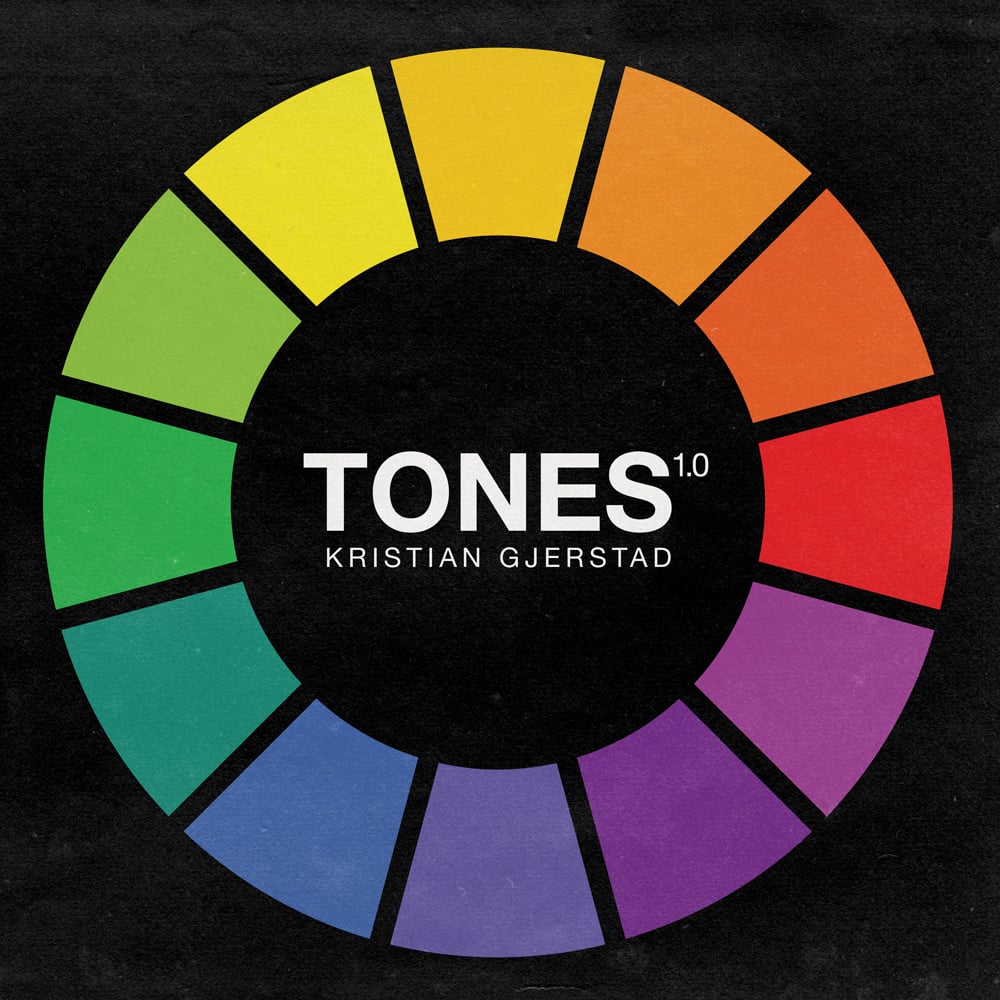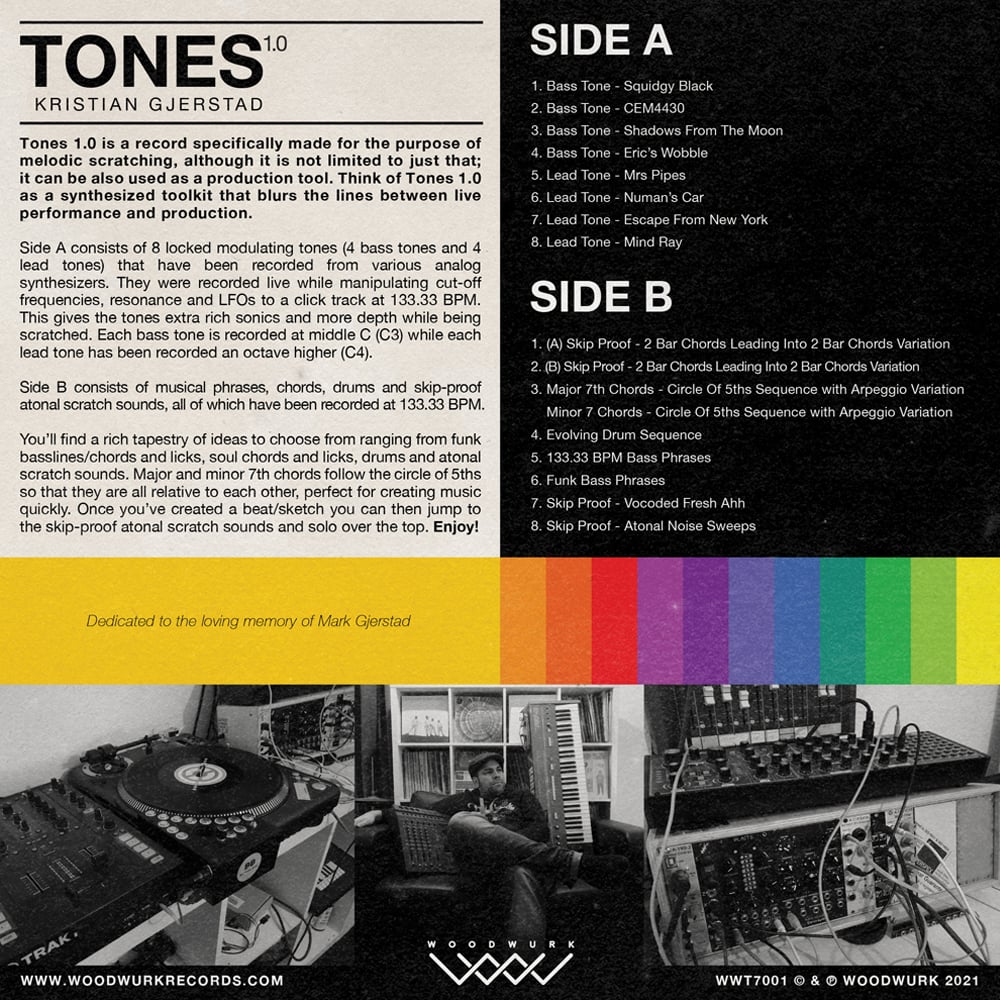 *EU CUSTOMERS* are advised to purchase from: https://woodwurkrecords.bandcamp.com/
Debut release by renowned turntablist and inventor of the 'Button Box' Kristian Gjerstad. Tones 1.0 is a record specifically made for the purpose of melodic scratching, although it is not limited to just that; it can be also used as a production tool. Think of Tones 1.0 as a synthesized toolkit that blurs the lines between live performance and production.


Side A consists of 8 locked modulating tones (4 bass tones and 4 lead tones) that have been recorded from various analog synthesizers. They were recorded live while manipulating cut-off frequencies, resonance and LFOs to a click track at 133.33 BPM. This gives the tones extra rich sonics and more depth while being scratched. Each bass tone is recorded at middle C (C3) while each lead tone has been recorded an octave higher (C4).


Side B consists of musical phrases, chords, drums and skip-proof atonal scratch sounds, all of which have been recorded at 133.33 BPM.

You'll find a rich tapestry of ideas to choose from ranging from funk basslines/chords and licks, soul chords and licks, drums and atonal scratch sounds. Major and minor 7th chords follow the circle of 5ths so that they are all relative to each other, perfect for creating music quickly. Once you've created a beat/sketch you can then jump to the skip-proof atonal scratch sounds and solo over the top. Enjoy.
**************INFORMATION ABOUT SHIPPING********
• ALL NON UK SHIPPING IS TRACKED
• All UK deliveries on 7"s are 1st class signed.
*********************************************************